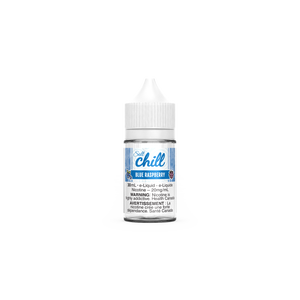 BLUE RASPBERRY SALT BY CHILL E-LIQUIDS
BLUE RASPBERRY SALT BY CHILL E-LIQUIDS
BLUE RASPBERRY BY CHILL E-LIQUIDS SALT is a delicious and refreshing e-liquid that offers a unique and satisfying vaping experience. This e-liquid features a vibrant blue raspberry soda flavour that is bursting with fizzy fruit goodness and a unique blend of ripe raspberries. The taste of the blue raspberry soda is balanced with the sweet and tart taste of ripe raspberries, creating a truly satisfying and refreshing vaping experience.
This e-liquid is perfect for vapers who are looking for a sweet and fruity vaping experience. The combination of blue raspberry soda and ripe raspberries creates a unique and delicious flavour that is sure to satisfy even the most discerning of palates.
If you are looking for a unique and satisfying vaping experience, give BLUE RASPBERRY BY CHILL SALT E-LIQUIDS a try. With its delicious flavour and high-quality ingredients, this e-liquid is sure to become a new favourite.
Flavour Notes:
---
We Also Recommend
---