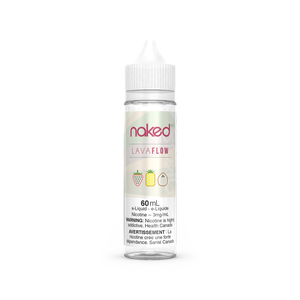 LAVA FLOW BY NAKED100
LAVA FLOW BY NAKED100
Introducing LAVA FLOW BY NAKED100, an e-liquid that takes your taste buds on an exotic journey.
Experience the captivating fusion of sweet and luscious strawberries with two beloved flavors of the islands: refreshing coconut and tangy pineapple.
These layers intertwine harmoniously to create a vibrant, fresh, sweet, and tangy concoction that is guaranteed to leave you fully satisfied. Let yourself be transported to a tropical paradise with every inhale, as LAVA FLOW delivers a flavor profile that is truly irresistible.
Flavour Notes:
Strawberry
Coconut
Pineapple
70% VG 30% PG 60ML
---
We Also Recommend
---