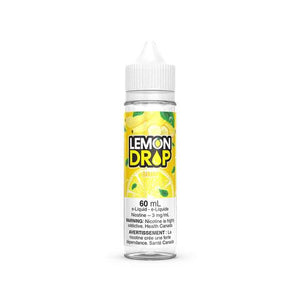 BANANA BY LEMON DROP
BANANA BY LEMON DROP
Experience the ultimate fusion of smooth and creamy bananas with a zesty twist of lemonade in this one-of-a-kind Banana e-liquid by Lemon Drop.
The sweet taste of sun-ripened bananas perfectly balances the tangy notes of fresh lemonade to create a satisfying and refreshing flavour that will tantalize your taste buds. Whether you're looking for an all-day vape or a delicious treat to satisfy your sweet tooth, this Banana e-juice is the perfect choice.
Try it now and discover why it's one of the most popular flavours in the Lemon Drop lineup!
Flavour Notes:
70% VG 30% PG
---
We Also Recommend
---