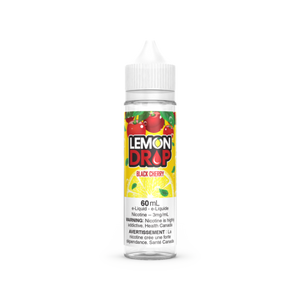 BLACK CHERRY BY LEMON DROP
BLACK CHERRY BY LEMON DROP
Introducing the Black Cherry e-liquid flavour from Lemon Drop, a perfect blend of sour black cherry and classic lemonade that's sure to tantalize your taste buds.
Crafting a perfect black cherry flavour has always been a challenge, but Lemon Drop has nailed it with this premium vape juice.
The tartness of the black cherries is balanced perfectly with the sweetness of the lemonade base, creating a unique and satisfying vaping experience. Try Black Cherry by Lemon Drop today and taste the difference!
Flavour Notes:
70% VG 30% PG
---
We Also Recommend
---