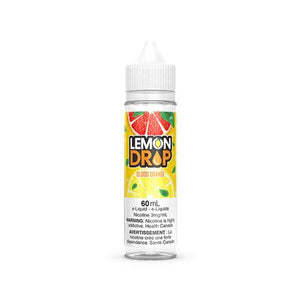 BLOOD ORANGE BY LEMON DROP
BLOOD ORANGE BY LEMON DROP
Introducing Blood Orange by Lemon Drop, a tantalizing blend of tangy citrus and sour sweetness. Juicy and ripe blood oranges are perfectly paired with a sour lemonade base to create a truly delicious flavour experience.
With each inhale, your taste buds will be awakened by the bold and zesty notes of blood orange, while the exhale delivers a refreshing kick of sour lemonade. This flavourful combination is sure to leave you wanting more, making it the perfect all-day vape for citrus lovers.
Try the Blood Orange by Lemon Drop today and experience the perfect balance of sweet and sour!
Flavour Notes:
70% VG 30% PG
---
We Also Recommend
---