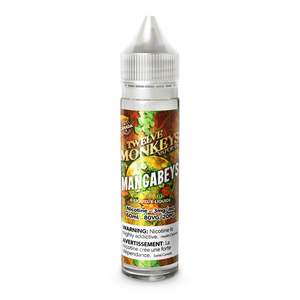 Twelve Monkeys - Mangabeys
Twelve Monkeys - Mangabeys 60mL
Tropikas Caribbean cousin has arrived! Mangabeys is related in concept yet distinctive in flavor. Mangabeys will transport you to the sunny carefree shores of the Caribbean islands.
This bright and fresh blend of Pineapple, Guava and Mango is accented by a myriad of Caribbean fruits and is the perfect companion for a day basking in the warm tropical sun.
Let Mangabeys Caribbean specific fruits give you a taste of the island lifestyle!
60ml
80VG/20PG
Only available in 3mg and 6mg
---
We Also Recommend
---